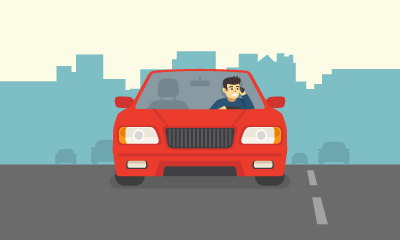 Are you a busy person? Do you take calls frequently in your car? Do you get distracted often?
If this is your case, then Distracted Driving Interactive Training is for you. It is possible for many people that they tend to work, eat and take their recreation in the car. You may take your breakfast coffee in the car, or the files of your office to check, or a client call that you really need to take. The habits are pretty common with us but accidents because of these are also common unfortunately. 
We don't want you to stay away from your fortune or your work or your favorite coffee every morning. This course aims to train you to avoid distracted driving.
Who should take the course
This course is designed to provide learners with distracted driving. So that they can drive cars, vans and small trucks safely, both on and off the job. 
The video program comes with a comprehensive leader's guide, reproducible scheduling & attendance form, employee quiz, training certificate and training log.
By the end of the course, learners will be able to demonstrate that they can:
After the successful completion of your course, we will send you a

certificate immediately

. 

You can also have your printed certificate

delivered by post

(shipping cost $3.99). 

All of our courses are

accredited

, providing you with up-to-date skills and knowledge, thus becoming more competent and effective in your chosen field.
Our certifications have no expiry dates, although we do recommend that you renew them every 12 months.
At the end of the course, you need to sit for an online assessment, which you must pass to complete the course. Your answers will be marked instantly and automatically, allowing you to notify instantly whether you have passed. If you haven't, don't worry. There's no limit on the number of times you can take the final exam. All the facilities are included in the one-time fee you paid for the course itself.
Course Reviews
5 stars

5

4 stars

0

3 stars

0

2 stars

0

1 stars

0